CompTIA A+ Exam Test Voucher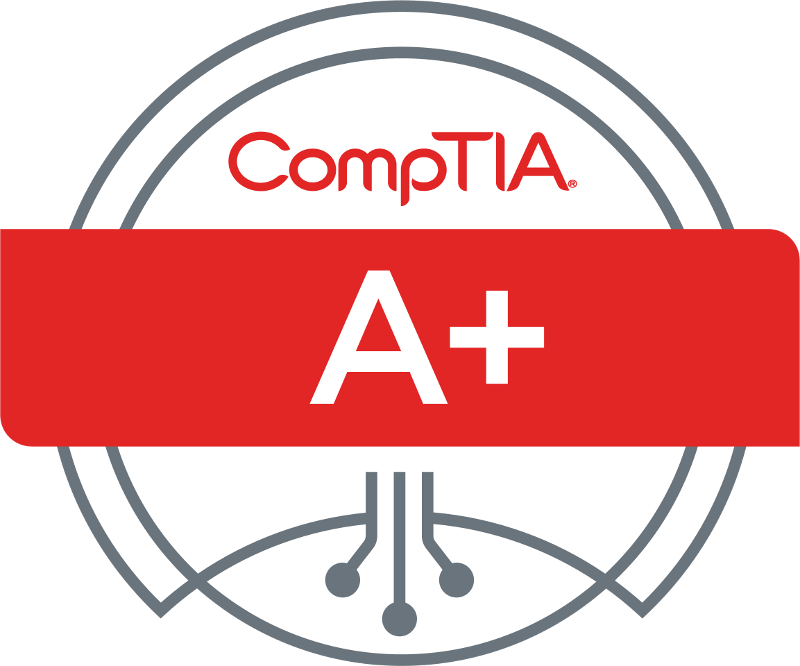 Our Price: $221.95
Regular Price: $246.00
You Save: $24.05, 10%
All products come with:
Free exam scheduling
Refund policy (You won't find one anywhere else!)
Fast delivery to your email inbox
The CompTIA A+ Certification is an international industry credential that validates foundation-level knowledge and skills necessary for a career in IT support. It is the starting point for a career.The international, vendor-neutral certification proves competence in areas such as installation, preventative maintenance, networking, security and troubleshooting,
Two Exams are Necessary to be Certified:
Our Discount CompTIA A+ Exam Test Vouchers:
Are NOT Exam specific they can be used to take any A+ Certification Exam:
*** 1 A+ Certification exam voucher is good for 1 exam only! ***
If you choose the Register my exam for me option - you will save an additional $2.00 and one of our Representatives will schedule you for your exam.
Voucher expirations of up to 1 year.
Can be used to take exams at any VUE testing center in the USA, Canada, or Puerto Rico.
One voucher must be used each time you attempt to pass any of the exams listed above.
Not valid for beta exams.
First time customers MUST schedule their exams through ITExamVouchers.com. This condition is waived for business, government, military, and school organizations. ITExamVouchers.com is a Pearson VUE partner and operates Pearson VUE testing centers in the United States. As a Pearson VUE testing center, ITExamVouchers.com is able to schedule IT exams at any Pearson VUE testing center in the world. Beyond the first order, customers may wish to take advantage of the courtesy registration service at no cost or request vouchers by email with their future orders.
All exam retake attempts are subject to compliance with CompTIA's Certification Exam Retake policy, which states:
In the event that a candidate fails his or her first (1st) attempt to pass any CompTIA certification test, CompTIA does not require any waiting period between the first (1st) and second (2nd) attempt to pass that same CompTIA certification test. However, before any candidate's third (3rd) attempt or any subsequent attempt to pass any CompTIA certification test, such candidate shall be required to wait for a period of at least fourteen (14) calendar days from the date of such candidate's last attempt to pass such test.